Glass House: California Legislator Tracker
Contact or follow this legislator
Capitol office
1021 O Street, Suite 7330, Sacramento, CA 95814-4900; (916) 651-4410
District office(s)
39510 Paseo Padre Parkway, Suite 280, Fremont, CA 94538; (510) 794-3900
Biographical information
Race/Ethnicity
Afghan American
How this legislator voted in 2021-2022
This legislator was not in the Legislature last session, so we don't have enough data on how they vote yet. Check back next year!
See all legislators or read our Methodology→
Campaign contributions received by sector
OpenSecrets and CalMatters have categorized campaign contributions to legislators based on the economic sector that the donor represents. Methodology →
We don't have enough campaign finance data about this legislator. This is most likely because she hasn't submitted any disclosure reports yet. We look for new disclsoures often so check back soon.
Committees this legislator serves on
Being on a policy committee means the legislator works on these issues by considering bills relevant to the policy topic. The committee "chair" , chosen by the chamber leader, oversees the discussions of these bills. Members also serve on additional special, select, joint and sub committees, which can be found here.
Bills that appropriate money, result in substantial expenditure of state money, or result in a substantial loss of revenue to the state.
Bills relating to most business and professional practices and regulations.
Bills relating to public health, alcohol and drug abuse, mental health, public and private health insurance and managed care, food safety, health facility licensing, prescription drugs, emergency medical services, and related institutions.
Bills relating to housing, including those that affect funding for low- and moderate-income families, homelessness, housing elements and land use approvals for housing developments, building codes and standards and other issues.
Bills relating to CalWORKs and other welfare programs; CalFresh; child welfare and foster care; services to persons with disabilities; in-home supportive services (IHSS); aging and long-term care; community care licensing; and, social services and rehabilitative services, in general.
Bills related to criminal procedure; the Penal Code and the Department of Corrections and Rehabilitation.
Bills relating to vehicles, aircraft, and vessels; to the Department of Transportation and the Department of Motor Vehicles; to waterways, harbors, highways, public transportation systems, and airports.
How special interest groups rate this legislator
Special interest groups are organizations that advocate on behalf of shared interests, such as protecting the environment. Many interest groups rate politicians on how well their voting records agree with each group's goals. See a selection of these ratings for this legislator. Methodology →
This legislator was not in the Legislature last session, so special interest groups have not rated them recently. Check back next year!
Senate District 10 demographics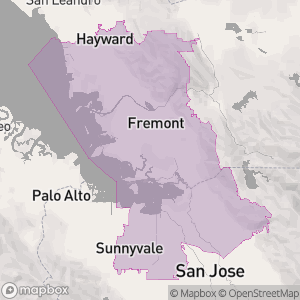 Census data on race/ethnicity, household income, age, poverty rate, and education level will be provided when available.
Most recent election
2022 General
Aisha Wahab

Democratic

53.7%

Lily Mei

Democratic

46.3%
CalMatters coverage about this legislator
By Emily Hoeven, November 4, 2022
By Ben Christopher and Sameea Kamal, November 3, 2022
By Emily Hoeven, October 21, 2022
Other legislators
Here are any other legislators from Senate District 10 we have profiles for since CalMatters launched the Legislator Tracker in 2021.
Did you find what you were looking for?
What else would you like to know about your state legislators?