Glass House: California Legislator Tracker
David Alvarez
Time in office
Assembly: 2022—Present
Background
Small Business Owner
Campaign contributions
We don't have any campaign finance data about this legislator yet.
Contact or follow this legislator
Capitol office
Capitol Office, 1021 O Street, Suite 5320
P.O. Box 942849, Sacramento, CA 94249-0080; (916) 319-2080
District office(s)
276 Church Ave, Suite D, Chula Vista, CA 91910; (619) 498-8580
Biographical information
Birth Place
San Diego, CA
How this legislator voted in 2021-2022
Campaign contributions received by sector
OpenSecrets and CalMatters have categorized campaign contributions to legislators based on the economic sector that the donor represents. Methodology →
We don't have enough campaign finance data about this legislator. This is most likely because he hasn't submitted any disclosure reports yet. We look for new disclsoures often so check back soon.
Committees this legislator serves on
Being on a policy committee means the legislator works on these issues by considering bills relevant to the policy topic. The committee "chair" , chosen by the chamber leader, oversees the discussions of these bills. Members also serve on additional special, select, joint and sub committees, which can be found here.
Bills involving area agencies on aging, California Department of Aging, long-term supports and services, Older Americans Act, Older Californians Act, senior citizen advocacy activities, the California Senior Legislature, services for seniors in residential and day settings and the California Commission on Aging.
Oversees Assembly consideration of the annual state budget including oversight of several budget subcommittees.
Bills involving new regulatory entities within the Department of Consumer Affairs; elimination of regulatory entities within the DCA; health care professional licensing; Veterinarian licensing; Occupational licensing; Vocational education; Department of General Services; Product labeling
Bills involving emergency declarations, homeland security and victim services programs, earthquake mitigation, seismic safety, State Fire Marshal, fire prevention and suppression programs, mutual aid systems, Statewide and local government emergency or disaster response, emergency medical services, and emergency communications and evacuations.
Bills involving Cal-Vet loan program, Department of Veterans Affairs, National Guard and veterans
How special interest groups rate this legislator
Special interest groups are organizations that advocate on behalf of shared interests, such as protecting the environment. Many interest groups rate politicians on how well their voting records agree with each group's goals. See a selection of these ratings for this legislator. Methodology →
Assembly District 80 demographics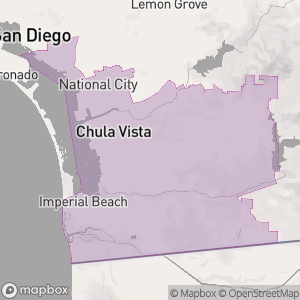 Census data on race/ethnicity, household income, age, poverty rate, and education level will be provided when available.
Most recent election
2022 General
David Alvarez (Incumbent)

Democratic

69.3%

Georgette Gómez

Democratic

30.7%
CalMatters coverage about this legislator
By Alejandro Lazo and Jeanne Kuang, March 22, 2023
By Wendy Fry, February 28, 2023
By Sameea Kamal, February 28, 2023
Other legislators
Here are any other legislators from Assembly District 80 we have profiles for since CalMatters launched the Legislator Tracker in 2021.
Did you find what you were looking for?
What else would you like to know about your state legislators?