Glass House: California Legislator Tracker
John Laird
Time in office
Assembly: 2002-2008
Senate: 2020—Present
Background
Natural Resources Secretary
Campaign contributions
Senator John Laird has taken at least $1.1 million from the Labor sector since he was elected to the legislature. That represents 27% of his total campaign contributions.
Contact or follow this legislator
Capitol office
1021 O Street, Suite 8720, Sacramento, CA 95814-4900; (916) 651-4017
District office(s)
1026 Palm Street, Suite 201, San Luis Obispo, CA 93401; (805) 549-3784
99 Pacific Street, Suite 575F, Monterey, CA 93940; (831) 657-6315
701 Ocean Street, Suite 318A, Santa Cruz, CA 95060; (831) 425-0401
How this legislator voted in 2021-2022
Campaign contributions received by sector
OpenSecrets and CalMatters have categorized campaign contributions to legislators based on the economic sector that the donor represents. Methodology →
This is how much money John Laird has taken from the various sectors since he was elected to the legislature.
Broad sector
Amount
Percent

$1,068,974

$1.1 M

27%

$336,846

$336k

8%

$296,246

$296k

7%

$266,905

$266k

7%

$210,050

$210k

5%

$194,759

$194k

5%

$148,662

$148k

4%

$126,286

$126k

3%

$91,481

$91k

2%

$75,639

$75k

2%

$71,609

$71k

2%

$68,427

$68k

2%

$64,600

$64k

2%

$55,034

$55k

1%

$10,194

$10k

<1%

$1,250

$1k

<1%
Note: The above percentages might not add up to exactly 100% because we are not displaying any contributions that have not yet been classified.
Committees this legislator serves on
Being on a policy committee means the legislator works on these issues by considering bills relevant to the policy topic. The committee "chair" , chosen by the chamber leader, oversees the discussions of these bills. Members also serve on additional special, select, joint and sub committees, which can be found here.
Oversees Senate consideration of the annual state budget including oversight of several budget subcommittees
Bills relating to courts, judges, and court personnel. Bills relating to liens, claims, and unclaimed property. Bills relating to privacy and consumer protection.
Bills relating to labor, industrial safety, unemployment, workers' compensation and insurance, state and local public agency collective bargaining, state and local nonschool public employees, noncertificated and classified public school employees, public retirement systems, public employees' compensation and employment benefits, including retirement and health care, and state social security administration.
Bills relating to conservation and management of public resources, fish and wildlife, regulation of oil, mining, geothermal development, acid deposition, wetlands and lakes, global atmospheric effects, ocean and bay pollution, forestry practices, recreation, parks and historical resources.
Responsible for matters relating to the business of the Legislature; assigning bills to committees
How special interest groups rate this legislator
Special interest groups are organizations that advocate on behalf of shared interests, such as protecting the environment. Many interest groups rate politicians on how well their voting records agree with each group's goals. See a selection of these ratings for this legislator. Methodology →
Senate District 17 demographics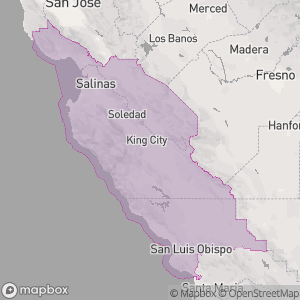 Census data on race/ethnicity, household income, age, poverty rate, and education level will be provided when available.
Most recent election
2020 General
John Laird

Democratic

64.7%

Vicki Nohrden

Republican

35.3%
CalMatters coverage about this legislator
By Lynn La, September 25, 2023
By Mikhail Zinshteyn, September 6, 2023
By Lynn La, September 1, 2023
Did you find what you were looking for?
What else would you like to know about your state legislators?