Glass House: California Legislator Tracker
Mia Bonta
Time in office
Assembly: 2021—Present
Campaign contributions
Assemblymember Mia Bonta has taken at least $639,000 from the Labor sector since she was elected to the legislature. That represents 27% of her total campaign contributions.
Contact or follow this legislator
Capitol office
1021 O Street, Suite 5620
P.O. Box 942849-0018; (916) 319-2018
District office(s)
1515 Clay Street, Suite 2204, Oakland, CA 94612; (510) 286-1670
Biographical information
Race/Ethnicity
Afro-Latina
How this legislator voted in 2021-2022
Campaign contributions received by sector
OpenSecrets and CalMatters have categorized campaign contributions to legislators based on the economic sector that the donor represents. Methodology →
This is how much money Mia Bonta has taken from the various sectors since she was elected to the legislature.
Broad sector
Amount
Percent

$639,025

$639k

27%

$173,626

$173k

7%

$153,831

$153k

6%

$153,528

$153k

6%

$140,414

$140k

6%

$108,527

$108k

5%

$80,036

$80k

3%

$68,812

$68k

3%

$40,503

$40k

2%

$36,653

$36k

2%

$19,400

$19k

<1%

$16,303

$16k

<1%

$13,799

$13k

<1%

$7,033

$7k

<1%

$258

$258

<1%
Note: The above percentages might not add up to exactly 100% because we are not displaying any contributions that have not yet been classified.
Committees this legislator serves on
Being on a policy committee means the legislator works on these issues by considering bills relevant to the policy topic. The committee "chair" , chosen by the chamber leader, oversees the discussions of these bills. Members also serve on additional special, select, joint and sub committees, which can be found here.
Bills involving new regulatory entities within the Department of Consumer Affairs; elimination of regulatory entities within the DCA; health care professional licensing; Veterinarian licensing; Occupational licensing; Vocational education; Department of General Services; Product labeling
Bills including emergency communication networks, broadband, telecommunications, electronic privacy, electric vehicles
Bills involving health care, health insurance, Medi-Cal and other public health care programs, mental health licensing of health and health-related professionals, and long-term health care facilities.
Bills involving assistance programs including child welfare services, foster care, child care, adoption assistance, CalWORKs, CalFresh, developmental disability services, In-home Supportive Services, community care licensing, adult protective services, and SSI/SSP.
Bills involving the California Penal Code.
How special interest groups rate this legislator
Special interest groups are organizations that advocate on behalf of shared interests, such as protecting the environment. Many interest groups rate politicians on how well their voting records agree with each group's goals. See a selection of these ratings for this legislator. Methodology →
Assembly District 18 demographics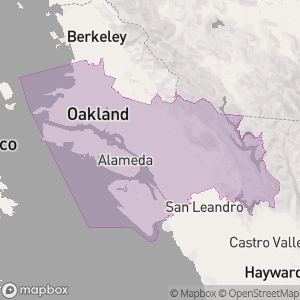 Census data on race/ethnicity, household income, age, poverty rate, and education level will be provided when available.
Most recent election
2022 General
Mia Bonta (Incumbent)

Democratic

89.9%

Mindy Pechenuk

Republican

10.1%
CalMatters coverage about this legislator
By Ben Christopher, November 22, 2023
By Alejandra Reyes-Velarde, October 19, 2023
By Lynn La, September 15, 2023
One email, all the Golden State news
One email, all the Golden State news
Get the news that matters to all Californians. Start every week informed.
Get the news that matters to all Californians. Start every week informed.
Did you find what you were looking for?
What else would you like to know about your state legislators?