Glass House: California Legislator Tracker
Nancy Skinner
Time in office
Assembly: 2008-2014
Senate: 2016—Present
Background
University Educator
Campaign contributions
Senator Nancy Skinner has taken at least $1.6 million from the Labor sector since she was elected to the legislature. That represents 26% of her total campaign contributions.
Contact or follow this legislator
Capitol office
1021 O Street, Suite 8630, Sacramento, CA 95814-4900; (916) 651-4009
District office(s)
1515 Clay Street, Suite 2202, Oakland, CA 94612; (510) 286-1333
Biographical information
Birth Place
San Francisco, CA
How this legislator voted in 2021-2022
Campaign contributions received by sector
OpenSecrets and CalMatters have categorized campaign contributions to legislators based on the economic sector that the donor represents. Methodology →
This is how much money Nancy Skinner has taken from the various sectors since she was elected to the legislature.
Broad sector
Amount
Percent

$1,604,984

$1.6 M

26%

$499,946

$499k

8%

$431,724

$431k

7%

$373,884

$373k

6%

$319,427

$319k

5%

$311,216

$311k

5%

$279,011

$279k

4%

$262,685

$262k

4%

$199,451

$199k

3%

$131,512

$131k

2%

$96,662

$96k

2%

$88,969

$88k

1%

$88,925

$88k

1%

$62,700

$62k

1%

$41,204

$41k

<1%

$300

$300

<1%
Note: The above percentages might not add up to exactly 100% because we are not displaying any contributions that have not yet been classified.
Committees this legislator serves on
Being on a policy committee means the legislator works on these issues by considering bills relevant to the policy topic. The committee "chair" , chosen by the chamber leader, oversees the discussions of these bills. Members also serve on additional special, select, joint and sub committees, which can be found here.
Oversees Senate consideration of the annual state budget including oversight of several budget subcommittees
Bills relating to utilities, energy companies, alternative energy development and conservation, and communications development and technology.
Bills relating to environmental quality, air quality, water quality, climate change, California Environmental Quality Act (CEQA), waste management, pesticides, and hazardous materials.
Bills pertaining to state and local government revenue mechanisms, taxes, and land use and development. The committee works to restructure state and local government responsibility so that funding sources align with program authority and service delivery.
Bills relating to housing, including those that affect funding for low- and moderate-income families, homelessness, housing elements and land use approvals for housing developments, building codes and standards and other issues.
Bills related to criminal procedure; the Penal Code and the Department of Corrections and Rehabilitation.
How special interest groups rate this legislator
Special interest groups are organizations that advocate on behalf of shared interests, such as protecting the environment. Many interest groups rate politicians on how well their voting records agree with each group's goals. See a selection of these ratings for this legislator. Methodology →
Senate District 9 demographics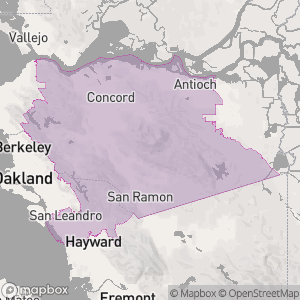 Census data on race/ethnicity, household income, age, poverty rate, and education level will be provided when available.
Most recent election
2020 General
Nancy Skinner (Incumbent)

Democratic

88.4%

Jamie Dluzak

Libertarian

11.6%
CalMatters coverage about this legislator
By Sameea Kamal, January 31, 2023
By Ben Christopher, January 27, 2023
By Ben Christopher, January 18, 2023
Did you find what you were looking for?
What else would you like to know about your state legislators?