Glass House: California Legislator Tracker
Tom Lackey
Time in office
Assembly: 2014—Present
Background
Highway Patrol Sergeant
Campaign contributions
Assemblymember Tom Lackey has taken at least $1.8 million from the Party sector since he was elected to the legislature. That represents 37% of his total campaign contributions.
Contact or follow this legislator
Capitol office
Capitol Office, 1021 O Street, Suite 5340
P.O. Box 942849, Sacramento, CA 94249-0034; (916) 319-2034
District office(s)
41301 12th Street West, Suite F, Palmdale, CA 93551; (661) 267-7636
How this legislator voted in 2021-2022
Campaign contributions received by sector
OpenSecrets and CalMatters have categorized campaign contributions to legislators based on the economic sector that the donor represents. Methodology →
This is how much money Tom Lackey has taken from the various sectors since he was elected to the legislature.
Broad sector
Amount
Percent

$1,836,836

$1.8 M

37%

$477,733

$477k

10%

$331,087

$331k

7%

$284,787

$284k

6%

$271,551

$271k

6%

$249,357

$249k

5%

$207,500

$207k

4%

$207,150

$207k

4%

$138,500

$138k

3%

$123,662

$123k

3%

$120,253

$120k

2%

$79,850

$79k

2%

$78,924

$78k

2%

$13,200

$13k

<1%

$10,020

$10k

<1%

$8,075

$8k

<1%
Note: The above percentages might not add up to exactly 100% because we are not displaying any contributions that have not yet been classified.
Committees this legislator serves on
Being on a policy committee means the legislator works on these issues by considering bills relevant to the policy topic. The committee "chair" , chosen by the chamber leader, oversees the discussions of these bills. Members also serve on additional special, select, joint and sub committees, which can be found here.
Bills affecting the recording, motion picture and other entertainment industries, tourism and arts programs and museums, professional and amateur sports.
Oversees Assembly consideration of the annual state budget including oversight of several budget subcommittees.
Bills involving elections, campaign finance, the California Political Reform Act and redistricting.
Bills involving alcohol, Indian gaming, horseracing, gambling, tobacco, public records, open meetings laws, state holidays, outdoor advertising and emergency services/natural disasters.
Bills involving state and local government employees, classified school employees, employer-employee relations, public employee retirement.
Bills involving the California Penal Code.
How special interest groups rate this legislator
Special interest groups are organizations that advocate on behalf of shared interests, such as protecting the environment. Many interest groups rate politicians on how well their voting records agree with each group's goals. See a selection of these ratings for this legislator. Methodology →
Assembly District 34 demographics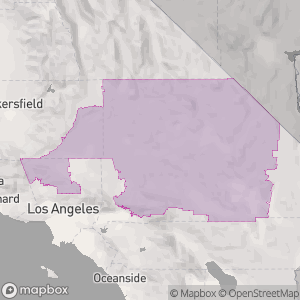 Census data on race/ethnicity, household income, age, poverty rate, and education level will be provided when available.
Most recent election
2022 General
Tom Lackey (Incumbent)

Republican

56.5%

Thurston Smith (Incumbent)

Republican

43.5%
CalMatters coverage about this legislator
By Emily Hoeven, September 29, 2022
By Emily Hoeven, August 25, 2022
By Emily Hoeven, August 3, 2022
Other legislators
Here are any other legislators from Assembly District 34 we have profiles for since CalMatters launched the Legislator Tracker in 2021.
Vince Fong (currently in office)
Shannon Grove (currently in office)
Did you find what you were looking for?
What else would you like to know about your state legislators?